I believe that I have been called to come to Gary Indiana to help make a difference in the quality of life here. I packed up all I had into two trucks and arrived here in March of 2010.

Hello, my name is Roger Hayward, I am the Founder of Its Gary's Time Inc, a program that I have been working on to help rebuild Gary Indiana. I first visited Gary in 2009 and realized that there was a greater need, one of them being to help provide tools and opportunity to the ex-offender / re-entry population coming back into society after serving time in jail.


Did you know that there are nice incentives being offered to those willing to hire an ex-offender?
Up to $2,400
per individual hired on your payroll:
If you hire these men and women they could be eligible under the Work Opportunity Tax Credit Program and Welfare to Work qualifications. We will help
connect
you to the right people to prepare the paperwork if you hire permanent.
There are also Bonding Programs available through Unicor when you are hiring a re-entry resident. Please visit
here
for details.
The challenges faced by those living in Gary are among the greatest in this land of ours, challenges that I choose to view as opportunity, opportunity for employment, opportunity to rebuild, opportunity to be one as a community again. The age old rule of "cause and effect" has contributed to the challenges we face.
We have problems in our society, but there are also solutions, if we are not part of the solution, then we may be part of the problem, and just my opinion but we just may need to look at that.

Part of the challenge may simply be inaction, or the thinking that the problems will simply go away. Let me tell you from personal experience they will not, they will grow like a disease, feed on themselves, until ultimately you cease to exist.

We need to first admit that we have challenges, work together to understand a little about how we got here and then develop a comprehensive, singleness of purpose solution void of ego and personal gain, commit to a plan action and follow through.

It is not rocket science folks, a wise man once told me that if I do today, what wasn't working yesterday, and expected the results to be different then I might be crazy, ok enough physco babble, It's Gary's Time, time to get to work.

We have registered our name as It's Gary's Time INC and will be a community based locally run non profit corporation. We are planning to finance the operation through Private Investment, State and Federal allocations and donations. Volunteerism will play a vital role in us realizing our goals and keeping costs down.

I will work towards keeping you in the loop as far as all that Its Garys Time Inc is involved in, from utilizing the ex-offender population, hiring local folks to cut grass and clean vacant lots, to planting trees and shrubs to hiring local licensed contractors to renovate existing homes all the way to the new construction phase.

This is your city and I feel that transparency and accountability are the only ways to establish a lasting relationship. I believe that the the cornerstone should be honesty that can only breed trust. I want to work with you in developing a singleness of purpose in the revitalization of your community where we will think nationally and act locally.

Thank you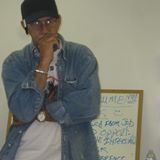 Roger Hayward, Founder
Its Garys Time Inc
501(c)3

Office / Cell (219) 775-6898
Conference Line 305-848-8888
Room code 2484859961#
roger@garystime.com
http://www.garystime.com
http://www.linkedin.com/in/learnwhatyoudontknow



"Lets Get Busy"

In this World, It is not what I Take Up, But, what I Give Up, that makes me Rich